Female Orgasms - Earth Shattering Ways to Satisfy Her and Make Her Beg For More


To make a woman have extremely intense orgasms, and have her begging for more, you need to have a strong emotional bond. To do this you need to stimulate her mind, and have her anticipating what's to come. Girls need to feel emotionally connected and relaxed. This is the first step in getting her ready for orgasm.
Once she is relaxed mentally, you can start to stimulate your partner through physical contact. The erogenous zones are where you should put all of your focus at this stage. Kissing her on, or around her neck, while gently exploring her body, will increase your partner's levels of arousal. Slowly work your way down her stomach to the inner thighs, and then stimulate the vaginal area.

You should spend time stimulating your partner's g-spot. If done the right way, you can have your partner reach orgasm in a few minutes. Before you start, make sure your finger nails are cut short and smooth to avoid injury. Make sure you also have clean hands before you proceed. Now insert your index finger into her vagina, with the palm of your hand facing upwards. Once you are about 2 - 3 inches inside, move your finger in a "come here" gesture.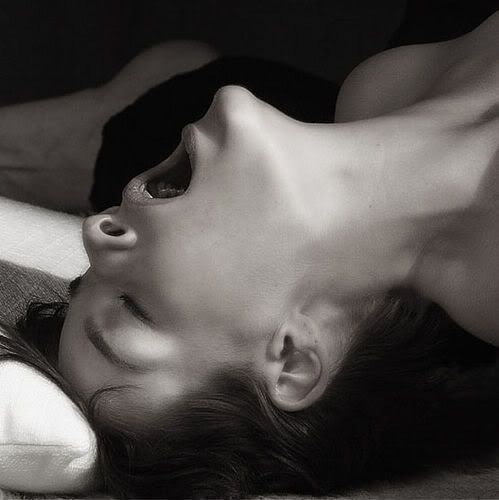 You should then feel a spongy area about the size of a quarter. This is her G-spot. To stimulate it, make a tapping movement, and apply a gentle pressure for a second. Keep repeating this tapping technique while applying the pressure a little longer each time. This will produce a strong and intense orgasm that will make her shudder every time.